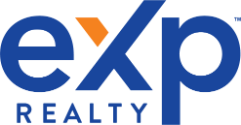 How eXp is Changing Lives!Jamie Parker Atlanta eXp ICON | Top 1% Agent

Let's chat virtually or over coffee!

Please fill out your email & phone number to schedule a time with me & learn how to Net MORE than 100% Commission
Create Financial Freedom Through Stock Ownership
Close deals, acquire stock, share eXp with others & build residual income!
Industry Leading Support | Training | Mentoring
Help support your team! When you join eXp Realty, you're joining a community of agents, brokers & support staff that are here to serve
Generate MORE Leads & Sell MORE Homes
kvCORE, Making It Rain, Workplace Referrals, Express Offers & many more!
Keep MORE Commission With Low Splits & Fees
Whether you're part-time or full-time, newly licensed or a seasoned agent, team, leader, or broker. . . eXp's compensation & competitive fee structure is for you!
If you enter your cell number, we promise to only send interesting, relevant real estate information. You can reply stop at any time if you don't like what we're sending.